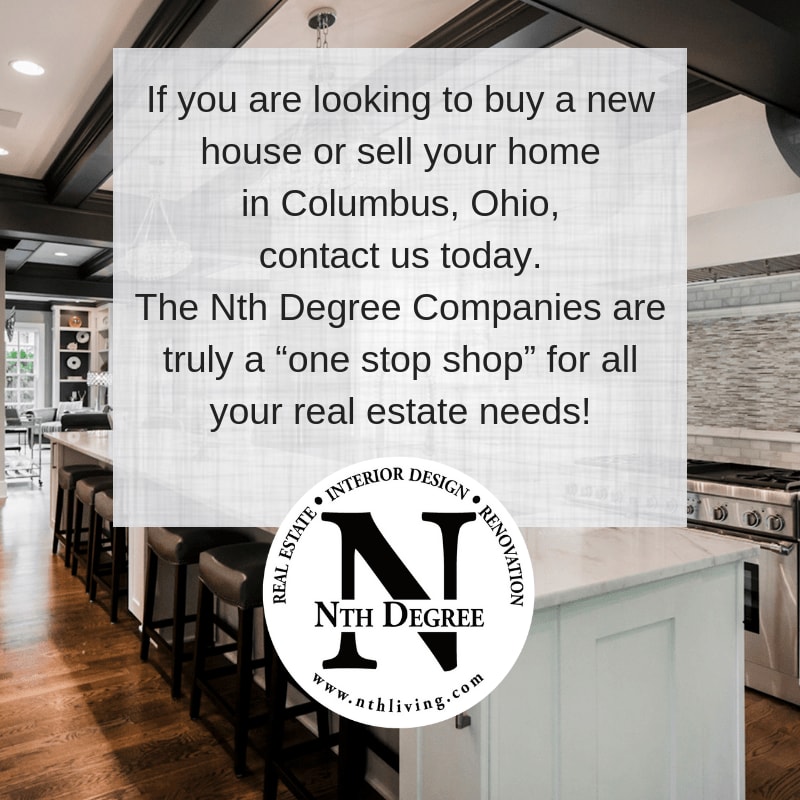 Nth Degree was founded on the principle of "everything for the home"
We are investment experts – if not losing money is important to you, we can help you make the wisest decisions regarding a property and improvements
Our construction expertise allows us to provide on the spot cost estimates to our buyers and sellers when it comes to necessary or desired improvements, saving time and money
Complimentary Staging Services are always included in our listing agreements
Our design expertise has been featured in numerous publications and recognized in the BIA Parade of Homes and the Columbus Museum of Art's Decorator Show House
We are the number one central Ohio real estate company when it comes to renovation and remodels
Improvements are made on a cost plus basis so pricing is transparent!
Nth Degree Interiors features not only thousands of material samples but also furniture, light fixtures, art, décor, and window treatments!
Our team is here to serve you; we pride ourselves on highly satisfied clients, repeat business, and enthusiastic referrals
We love what we do and will work tirelessly to please you!